BG Energy & SmartSolar Iberdrola
With solar energy, everything looks better, even your electricity bill

The best installation is the one that adapts to you. Contact us and a specialized technician will conduct a personalized study, without obligation, to offer you the most optimal solar energy solution
Join the solar energy movement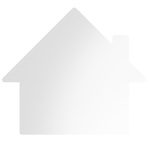 Individual houses
Enjoying sustainable and affordable energy is the best way to save on your monthly electricity bill and, in addition, contribute to the environment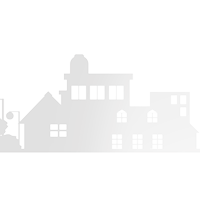 Neighborhood communities
Saving on your electricity bill is not exclusive to individual homes. Solar panel installations can be collective and thus benefit different owners
Services
Comprehensive management of solar panel installation
The comfort and peace of mind of hiring your solar panel installation with a company that has 18 years of experience in the development of international engineering projects, and also has the backing of Iberdrola SmartSolar.
Renewable solar energy installers in Alicante, Valencia, Murcia, Albacete, and Castellón.
Installation
Our technical team is responsible for installing it, without any hassle and in the shortest possible timeframe
Legalization
Advice on subsidies and obtaining licenses for photovoltaic installation
Monitoring
Check the performance of your installation directly from your mobile phone.
Maintenance
With our maintenance service, avoid unexpected issues.
Phases of photovoltaic panel installation
We accompany you throughout the entire process, from choosing the appropriate installation to maintenance, so that you only have to enjoy sustainable and economical solar energy. During the process, we distinguish between different phases:
Technical and economic study
We analyze all possibilities to offer you the best and most economical solution.
Selection of modality
According to your consumption, we help you choose the supply plan that best suits you.
Signing the contractual agreement
The signing of the contract concludes the paperwork operations and starts the development of the project in your home.
Turnkey construction
Once the installation is completed, it is perfectly prepared and operational from the first moment.
Performance and maintenance
Our maintenance service keeps your installation in optimal conditions so that they can offer their best performance.
Renewable solar energy projects completed
Campoamor Education Center
11.9 Kwp photovoltaic installation with 36 panels, in Alicante
FPA Giner de los RÍOS
18.48 kwp photovoltaic panel system with 58 panels
Penthouse in the port of Torrevieja
Photovoltaic solar panels for self-consumption with a capacity of 1.7kW
Frequently asked questions
How many solar panels are needed to supply a home?
The number of photovoltaic panels required will be determined by different variables: necessary consumption according to the client, power, and space availability. Our advisors will help you determine your needs and configure the most optimal installation.
How can I calculate how much I will save with solar energy?
Each solar panel installation is a unique case, taking into account factors such as power consumption and panel capacity. The main criterion is that, the larger the system, the greater the savings.
Other factors, such as the orientation of the home and total solar radiation, are also major factors. Therefore, an arithmetic formula cannot be established, but rather a range that places the savings estimate between 30 and 70% of the usual bill.
Is there any type of subsidy for solar energy that I could benefit from?
In the Valencian Community, there are different subsidies aimed at promoting renewable solar energy, such as a 50% reduction in property tax (IBI) for 3 years, and a 40% discount on the cost of installation on income tax (IRPF).
To enjoy these subsidies, you will need the IVACE certificate, but when you contract with us, we will take care of managing it for you.
What happens if I produce more electricity than I consume with solar panel installation?
In the case that you produce more electricity than you consume, Iberdrola's Solar Plan compensates you for the excess electricity generated, which means your savings will be even greater.
Latest news
We bring you sector-related news of interest, so that you can stay up-to-date with all the latest developments about solar energy and its benefits.
No Results Found
The page you requested could not be found. Try refining your search, or use the navigation above to locate the post.
No Results Found
The page you requested could not be found. Try refining your search, or use the navigation above to locate the post.